ACP was established on May 19, 2004 as a New York State Limited Liability Company.
Scopes of work performed by ACP, LLC include:
Concrete
saw-cutting
Demolition
E
xcavation and
b
ack
f
ill
C
oncrete foundations and
walls
Concrete Sidewalks
C
oncrete curbing
C
oncrete flatwork both structural and decorative
Slabs on
grade / Slabs on deck
R
einforcing installation
M
asonry construction
Masonry restoration
Steel Erection
General Construction from demolition to new construction
Mission Statement
ACP prides itself first and foremost on customer satisfaction, from the time a perspective client contacts us regarding a potential project thru project completion. We pledge to service each and every project with a competent and safe workforce insuring that your project will be done both timely and without sacrificing quality. In addition to running the day-to-day operations of the company Aaron and Bob spend most of their time working in the field with the crews insuring the successful completion of each and every project.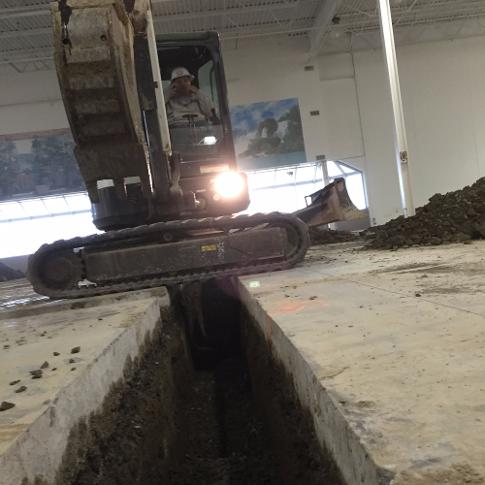 Testimonials:
" Visions Hotels would like to thank you, Architectural Concrete Plus for being one of our most valuable partners and helping us grow to where we are today. We would not be celebrating our 20 year anniversary without partners like you who have stepped up time and time again to make sure we are opening our hotels on time, on budget, and with quality we are all proud to stand behind."
"We contracted ACP to provide us with sidewalk renovations including removal of old concrete, new sidewalks, stamped centerpiece, underground wiring and sod replacement. From the initial bid, the pre-construction meetings and throughout construction, ACP and their staff gave our minor "job" great attention to even the smallest detail. We could no be more pleased with the outcome and highly recommend ACP."
Our Town Rocks
76 Water Street, Dundee, NY 14837 PH: 607-243-7113 / F: 607-243-7111